Contests
made easy
Create contests for voice actors, writers, musicians, youtubers, illustrators, artists. Anyone really.
Launch Your Contest in Seconds
You choose the contest type. Video, audio, text, or image Uploads. Entries can be set to public or private and you can control who wins.
"We were paying $1000s to launch our contest other another portal. Neoniva not only is more user friendly, but I never have to think about the budget."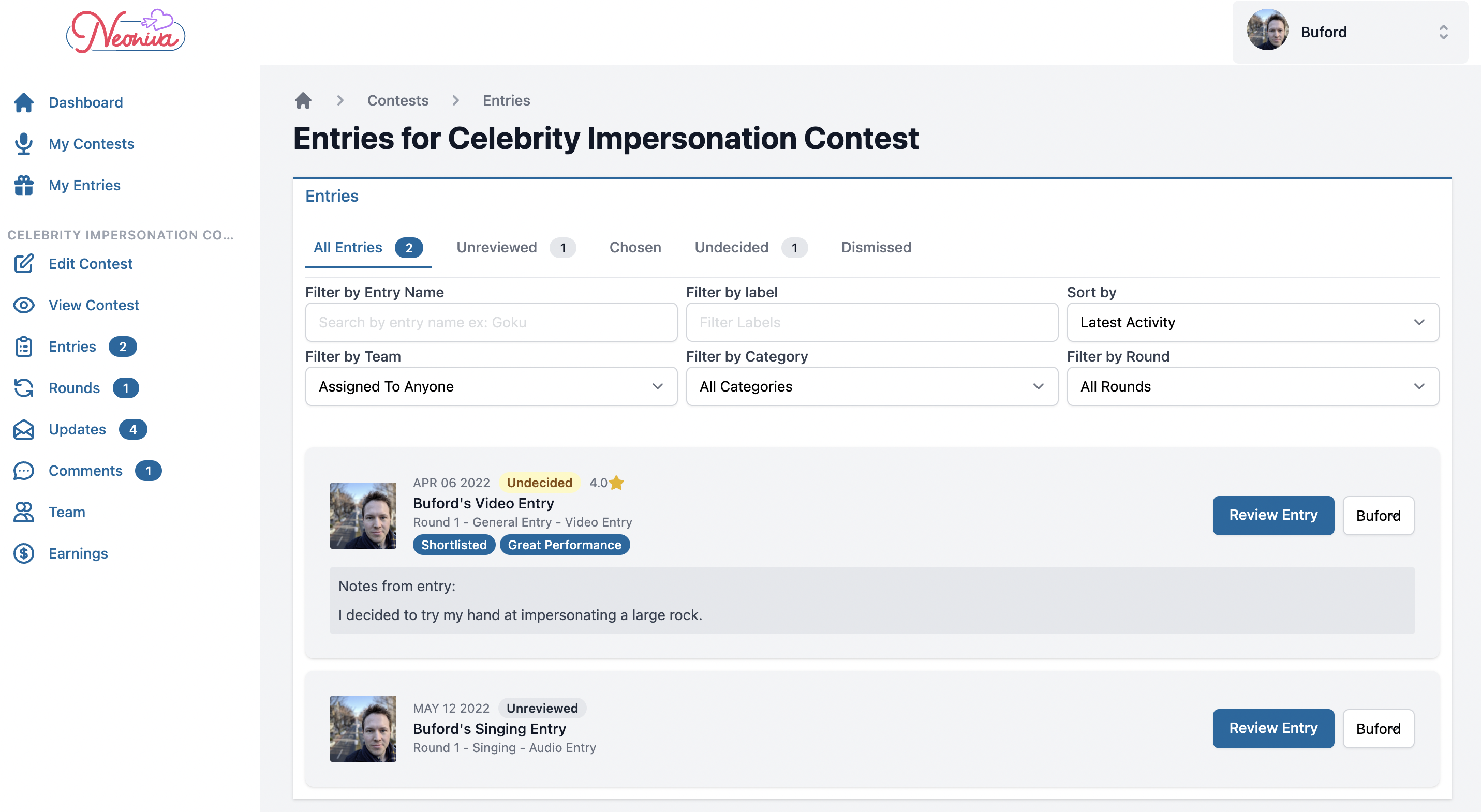 Collect payment from participants
Contests can be set to free, or you can charge a fee in order to enter the contest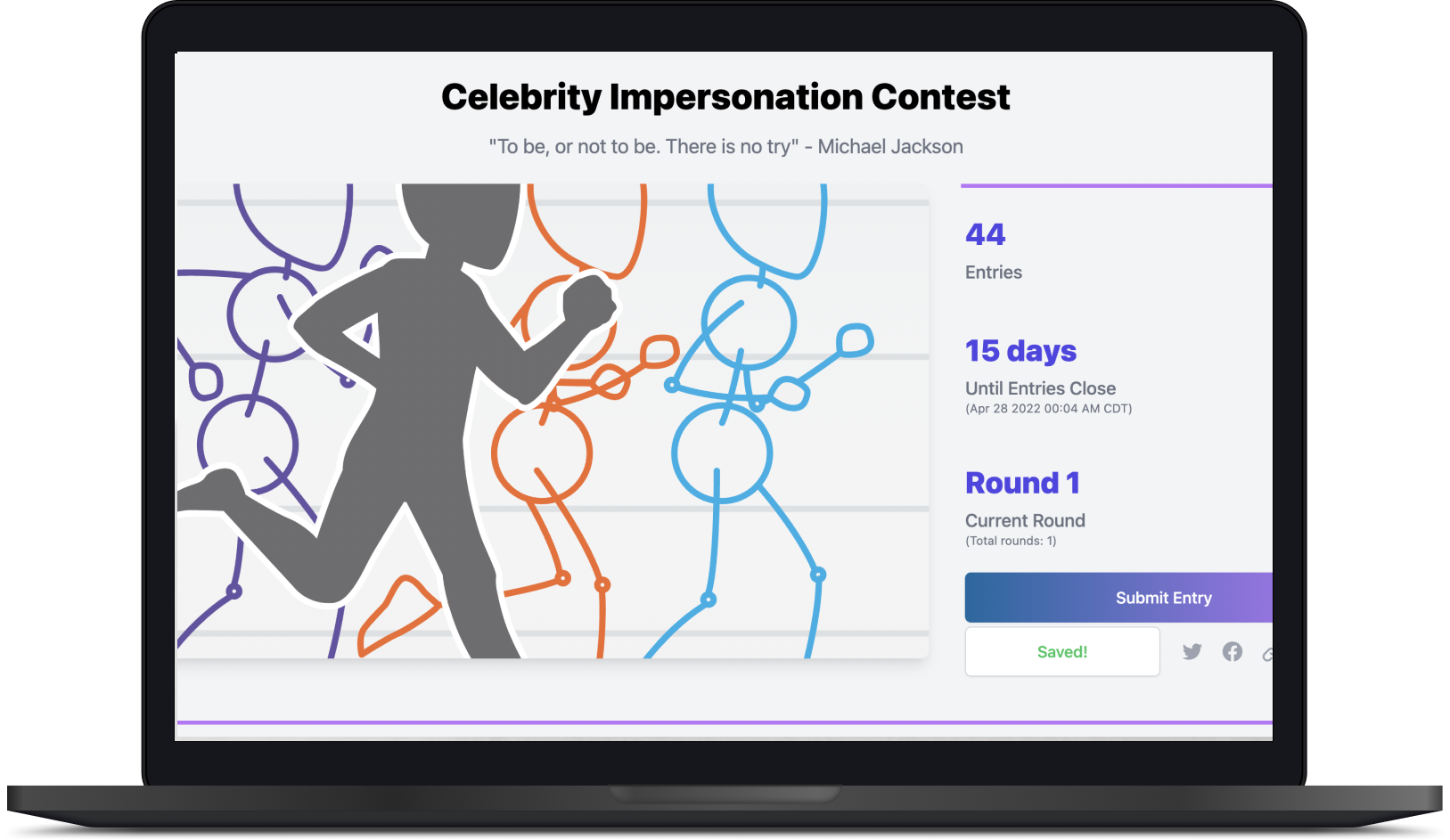 Flexible Contest Management
Every contest is a little different, so we built a system that works with you.
Unlimited Entries
We won't limit you on how many people can enter your contest.
Manage Team Members
Need help judging all the entries? This is included.
Moderation Tools
Powerful tools to make it as smooth as possible.
Personalized Contest Styles
Make it your own to fit your brand.
Export Your Data
Hey, it's your data. Take it with you.
Rounds & Categories
Does your contest have multiple rounds or different categories (best male, best female)? Yep, we support that.
Analytics
Exactly how well is your contest campaign going.
Email updates
Instantly email all your contest participants with updates.
Pricing
We succeed when you succeed
It's completely free to get started. If your contest is free, Neoniva is free!
Free
All the essentials to run a contest.
Unlimited entries, team members

10 email updates

Only 1 round

10% per successful entry + $0.30

8MB file size entry limit
Neon
When you want power tools.
Unlimited entries, team members

Unlimited email updates

Unlimited rounds

5% per successful entry + $0.30

100MB file size entry limit

Premium Support
Ready to get started?
Get in touch or create an account.